Office of Guardian ad Litem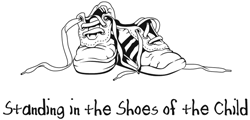 The Office of Guardian ad Litem provides attorneys to represent the best interests of children and teens in cases of alleged abuse, neglect, and dependency in the juvenile courts. Sometimes those young people are in foster care, but most often they are able to safely remain at home while the family engages in court-ordered services designed to resolve the circumstances that gave rise to state intervention.
"It is the Guardian ad Litem's duty to stand in the shoes of the child and to weigh the factors as the child would weigh them if his judgment were mature and he was not of tender years."
- J.W.F v. Schoolcraft, 763 P.2d 1217, 1222 (Utah Ct. App. 1988)
The Office performs this service with more than 40 lawyers, trained in this unique and highly specialized area of the law.
The Office of Guardian ad Litem performs this service together with dedicated support staff and a pool of trained citizen volunteers who serve as Court Appointed Special Advocates (CASA).
In addition to the GAL attorneys employed by the State, the GAL Office also trains and certifies local attorneys to work in the Private Guardian ad Litem program (PGAL). PGAL attorneys work in district court high-conflict cases involving issues of custody and visitation, and where there may be allegations of abuse or neglect of a child. Utah attorneys wanting to participate in the PGAL program can find the online application and training material on the Private Attorney Guardian ad Litem Online Application and Training Program webpage.
In court cases where a family is in crisis, and where children are being mistreated or are not receiving proper care, there is no one with more at stake than the child. A Guardian ad Litem ensures that the child's rights are protected, the child's voice is heard, and the child's best interests are advanced.
If you are interested in learning more about the CASA volunteer program, visit https://www.utahcasa.org.
Guardian ad Litem Oversight Committee - PDF